Trait:
1. Shared interfaces/fields between classes
2. Cannot be instantiated
3. Abstract methods that can be implemented by subtraits and classes
4. Classes and Objects can extend traits
5. One class can extend any number of traits
Class
Object:
Singleton–classes only have one instance
Mutable and immutable collections:
1. All collection classes are found in the package scala.collection or one of its sub-packages mutable, immutable, and generic.
2. Immutable is default, to get mutable, have to write explicitly collection.mutable.XX
3. Clients of an immutable collection have a guarantee that nobody can mutate the collection; clients of a root collection only promise not to change the collection themselves.
Full collection hierarchy:
Root collection: scala.collection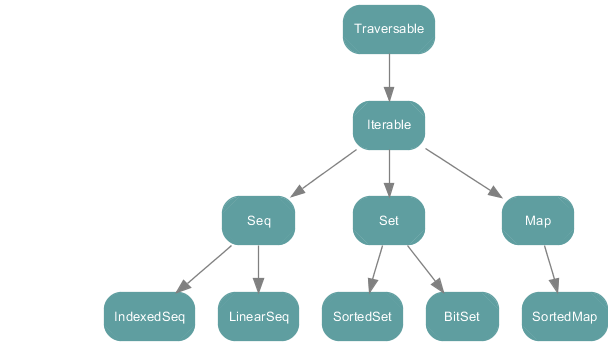 Immutable collection: scala.collection.immutable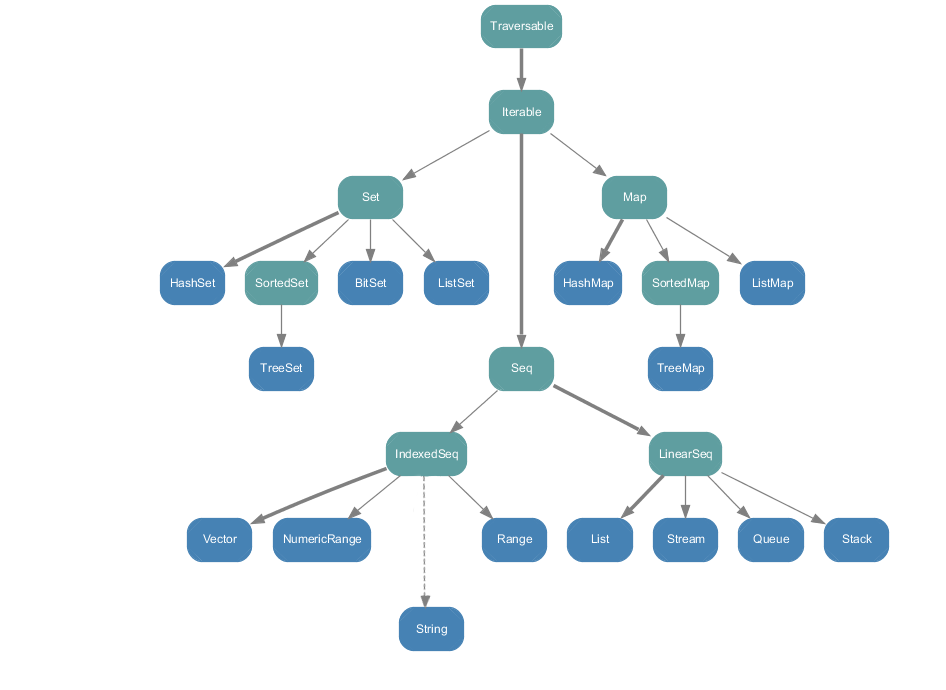 Mutable collection: scala.collection.mutable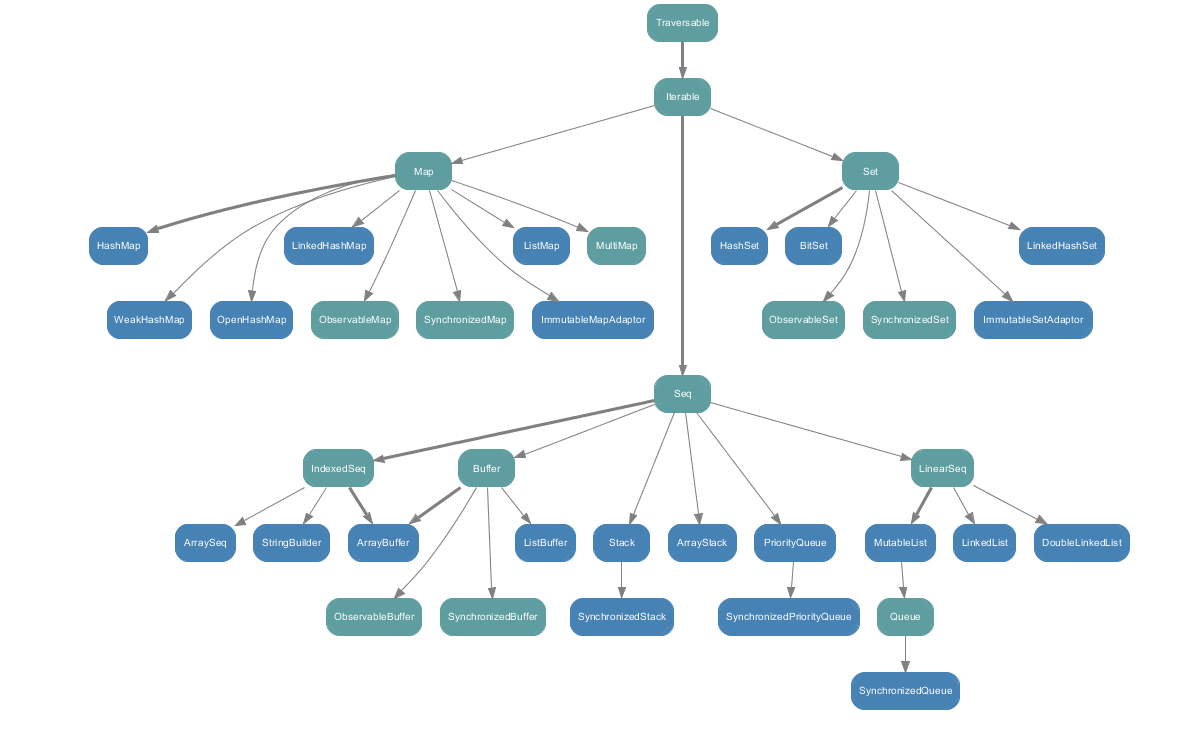 Ref:
1. Traits: https://docs.scala-lang.org/tour/traits.html
2. Collections: https://docs.scala-lang.org/overviews/collections/overview.html